Dear friends in Christ,
I hope you're all dong well. I'm enjoying this slight preview of fall temperatures. This week is Homecoming Sunday and the start of the new Sunday School year, so there are a number to things to highlight:
Homecoming Sunday: 9/11
This Sunday 9/11, we'll kick off the church program year. Sunday school will resume, we'll take the all church photo, and we'll have a picnic with some fun activities! Lunch will be grinders and corn chowder. For activities have lawn games, tie-dye, and face painting! Thank you in advance to all our volunteers who make this fun Sunday possible.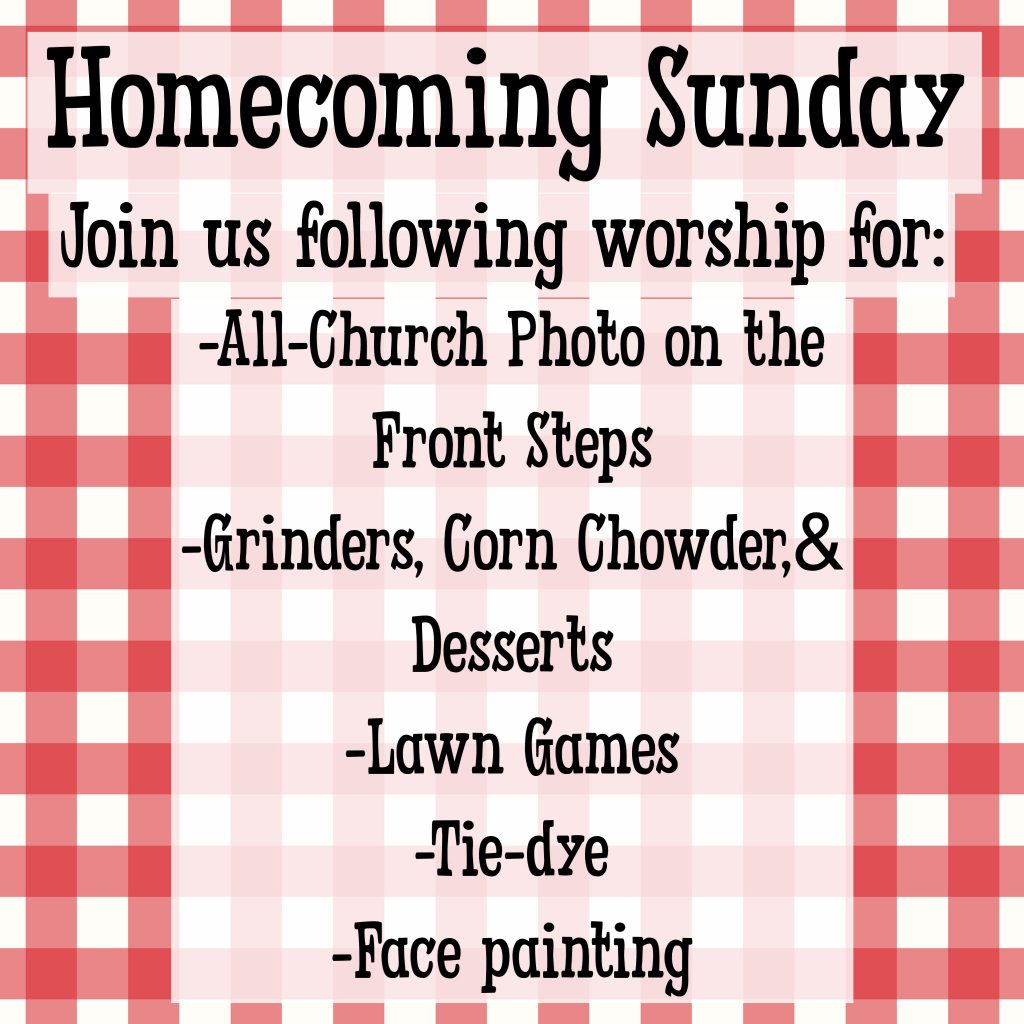 Sunday School Registration
This Sunday, 9/11, marks the beginning of Sunday school for the year! Registration can be completed online here: https://middleburycc.breezechms.com/form/SundaySchool
Seminary Intern 2022-2023
I want to let you know the exciting news that we will be joined this school year by a seminarian, Heather D., completing her field education coursework for her Master of Divinity degree. Heather is in the UCC ordination process with the neighboring New Haven Association. She will be with the church about 10 hours a week, and you'll see her leading worship, preaching, and attending various board meetings and activities. Heather's first Sunday with us will be this Sunday, so please give her a warm welcome.
New Members/Church Info Meeting: 9/18
We're planning on receiving new members this fall. If you are interested in joining the church or want to learn more, we're planning an information meeting after worship on 9/18. Let me know if you're coming! If you're interested in joining the church and cannot make that meeting, please also be in touch with me (kmanzi@middleburyucc.org) so we can make things work.
General Comments
In light of all the rain we've gotten the past couple weeks, the trustees have been checking up on the flat roof for the addition part of the church building. While we were up there, I took a few pictures because the view is quite lovely.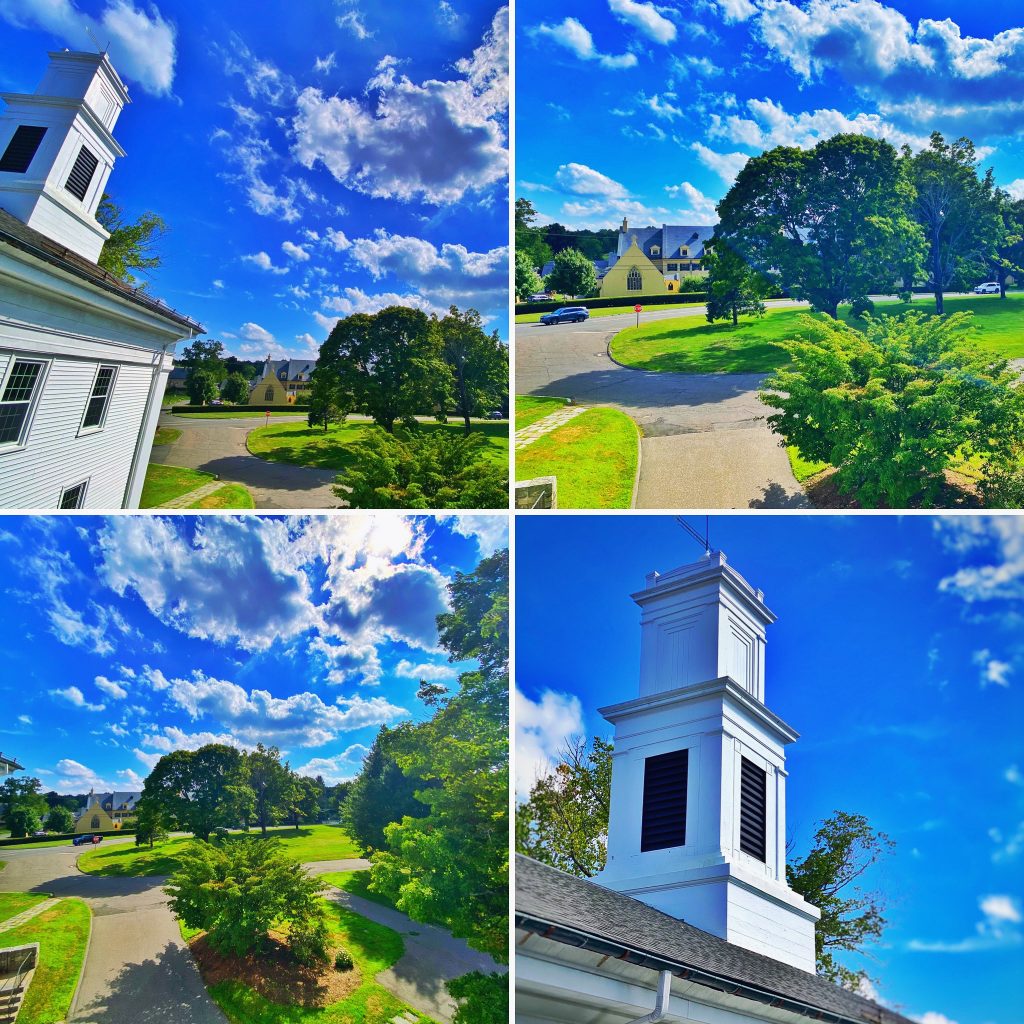 I'm looking forward to the events of this Sunday and seeing many of you!
Peace,
Pastor Katrina