Dear friends in Christ,
I hope you're all doing well this week. I know Region 15 schools have just started and college students have left for school; I hope these first few days of the school year have been good. We have a few things coming up to highlight:
Homecoming Sunday: 9/11
On Sunday 9/11, we'll kick off the church program year. Sunday school will resume, we'll take the all church photo, and we'll have a picnic with some fun activities! Mark your calendars!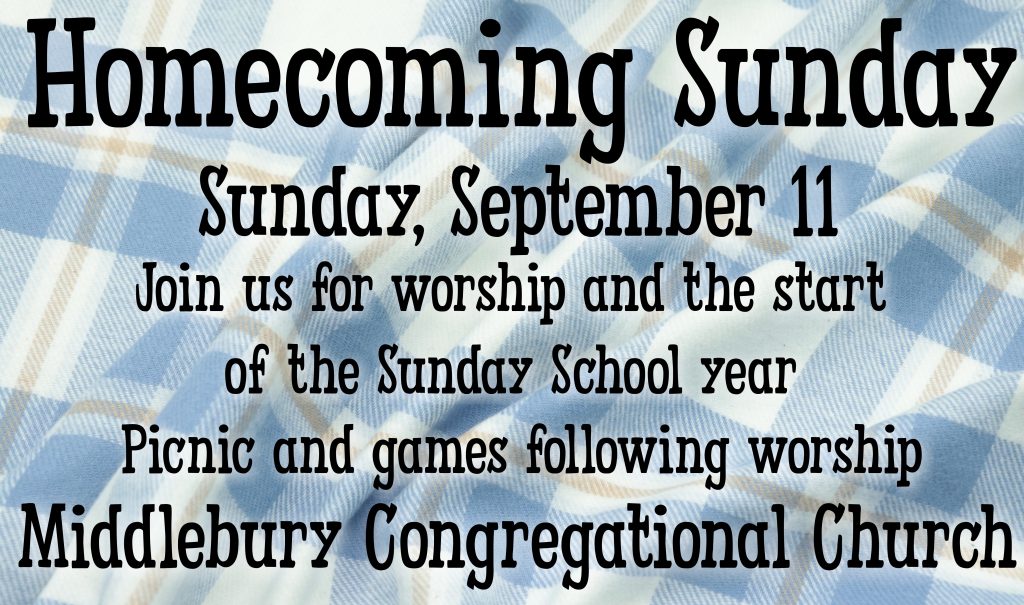 New Members/Church Info Meeting: 9/18
We're planning on receiving new members this fall. If you are interested in joining the church or want to learn more, we're planning an information meeting after worship on 9/18. Let me know if you're coming! If you're interested in joining the church and cannot make that meeting, please also be in touch with me (kmanzi@middleburyucc.org) so we can make things work.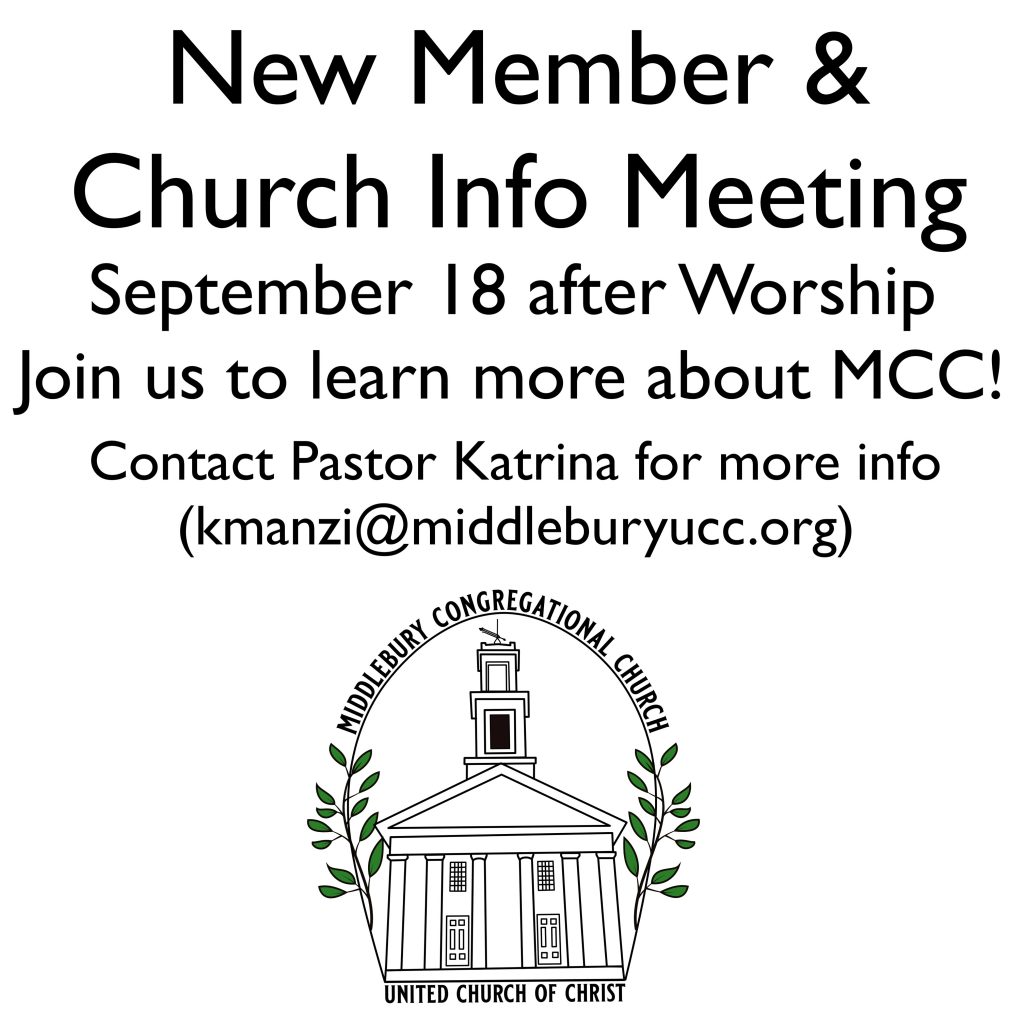 Office Hours
At least for now, office hours will be by appointment. I generally tend to be around in the afternoon, but if you need to drop something off please email or text me so we can work things out. The Office will be closed on Labor Day.
Seminary Intern 2022-2023
I want to let you know the exciting news that we will be joined this school year by a seminarian, Heather D., completing her field education coursework for her Master of Divinity degree. Heather is in the UCC ordination process with the neighboring New Haven Association. She will be with the church about 10 hours a week, and you'll see her leading worship, preaching, and attending various board meetings and activities. Heather's first Sunday with us will be Homecoming, so I please give her a warm welcome.
General Comments
This Sunday we're finishing up this sermon series on Moses. We'll look at one of the most famous parts of the exodus story, the burning bush, where God commissions Moses to set the Israelites free and also reveals the divine name. So, we'll look at what Moses is commanded to do and what God's name means.
See you Sunday and have a happy Labor Day!
Pastor Katrina