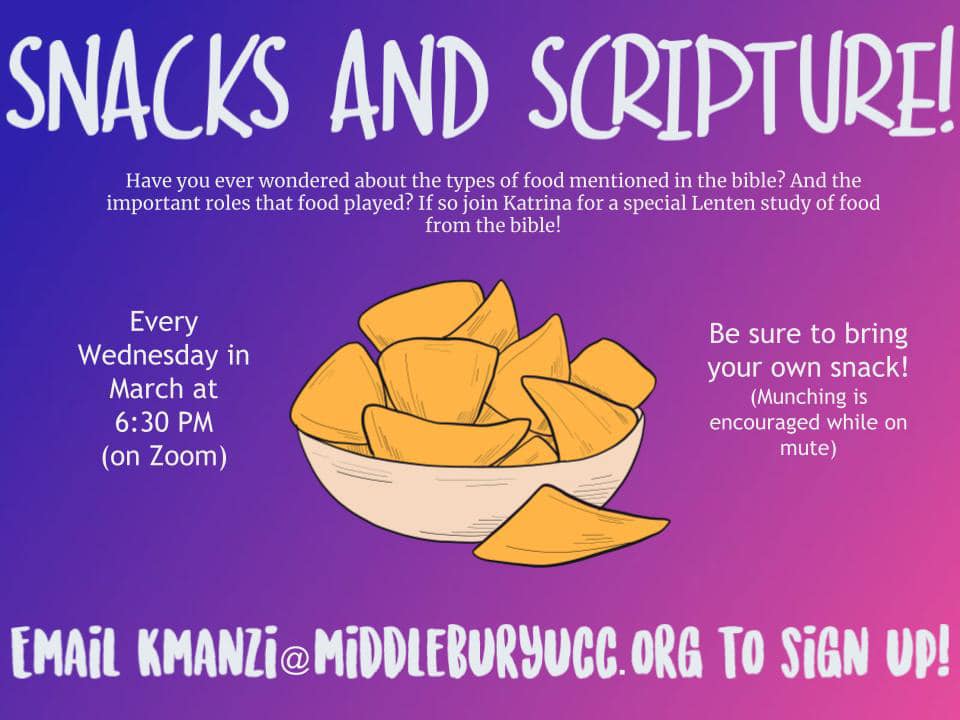 This year's Lenten Discussion Group won't be stopped.
We might not be able to have a soup supper together as in other years, but we can join together on Zoom on Wednesday evenings in March with some snacks and talk about Bible stories about food.
You don't need to prepare ahead of time. There's no need to worry if you don't know much about the Bible! Please email Pastor Katrina if you're interested.