Dear friends in Christ,
I hope you're all staying dry this rainy day. Here are a few updates about things going on with MCC:
Sundaes on Sunday: 6/26 from 5:30-7
Sundaes on Sunday return this Sunday from 5:30-7pm. We appreciated seeing a number of you last Sunday for ice cream, and this coming Sunday is your last chance this summer to get ice cream Sundaes with homemade caramel sauce and hot fudge. Sundaes are $3. I've also attached the flyer.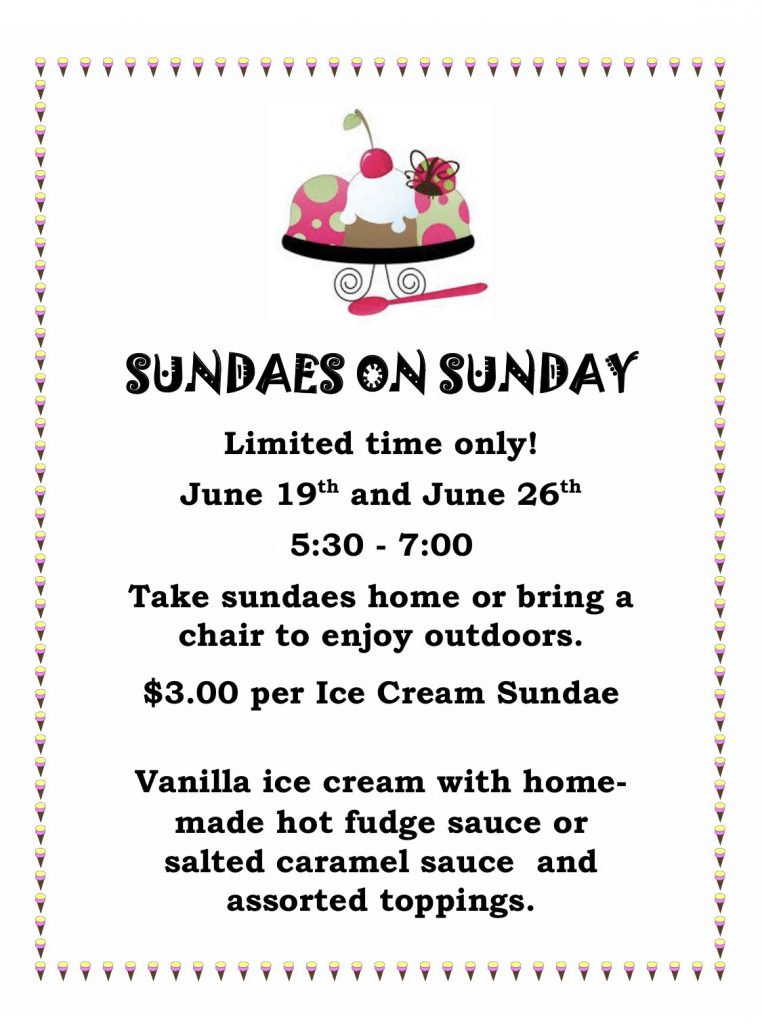 Vacation Bible School Begins Monday!
Next week we're looking forward to the return of Vacation bible School here at MCC! Valerie and our team of volunteers are going to be hard at work this weekend decorating and getting everything ready, so we'll get a chance on Sunday to enjoy the decorations! Thank you in advance to all our volunteers and everyone who is signed up to come!
Worship on 6/19
This past Sunday, Dave and Donna, our music staff, had a much deserved Sunday off, and we had music from Austin, Kalman, and Dave Z. Austin did a very professional job leading our hymns and service music, and Dave and Kalman took care of the offertory music. Thank you to Austin, Dave, and Kalman!
Full service is here: https://www.youtube.com/watch?v=ouq96DId6as
Offertory is here: https://www.youtube.com/watch?v=zMSC_mNnfSs
General Comments
On Monday evening there was a lovely sunset here on the green, and I've attached a few pictures.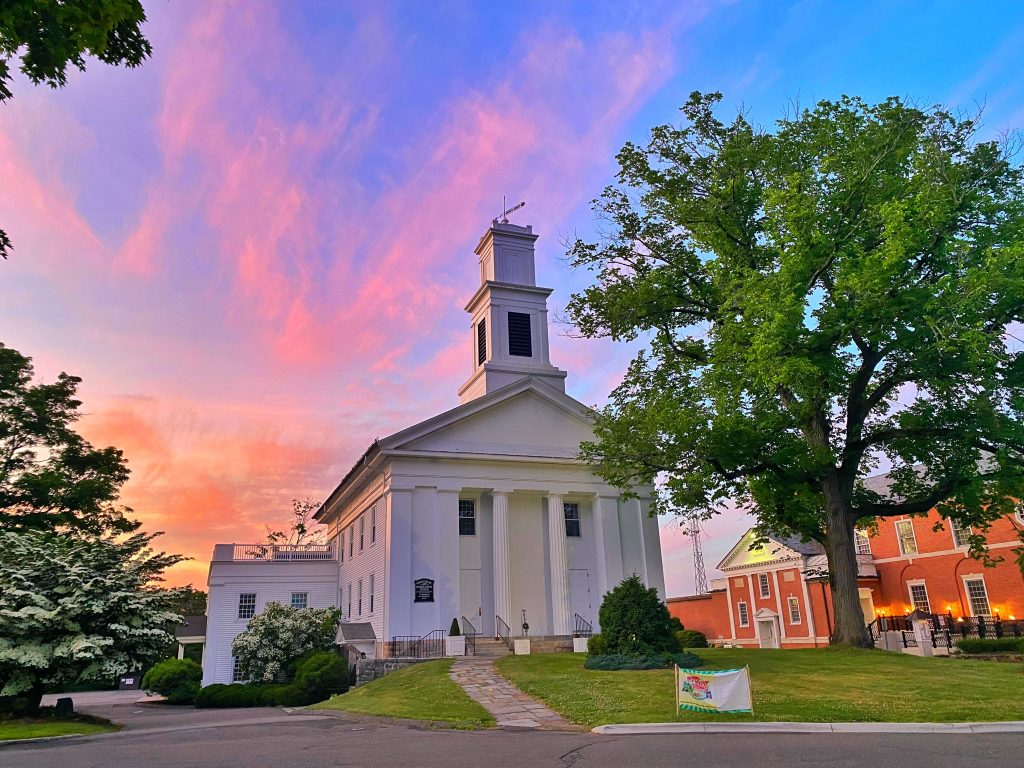 This Sunday we're continuing in a sermon series on Joseph from the book of Genesis. Last week we heard about how Joseph was his father's favorite son, so he was given a special coat, which made his older brothers incredibly jealous. This Sunday, we'll be looking at where Joseph's brothers get so jealous of him that they actually sell Joseph into slavery in Egypt. If you want to continue fallowing along with the story told via the musical Joseph and the Amazing Technicolor Dreamcoat, this song covers the lesson we'll be reading on Sunday: https://youtu.be/tzfjcPciDao
Peace,
Pastor Katrina