Again this year we will be supporting needy Middlebury families through the Middlebury Social Services by providing fresh fruits and vegetables.
These will be brought forward during our Thanksgiving Service (or put there before the service) on Sunday, November 19th. They have asked for sweet potatoes, white potatoes, carrots, onions, celery, and apples.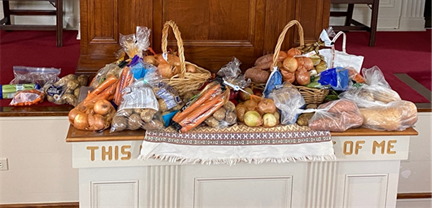 Above is what we were able to do last year. Thank you in advance for your help!
Sarah Kwashnak
Interim Office Assistant
Middlebury Congregational Church