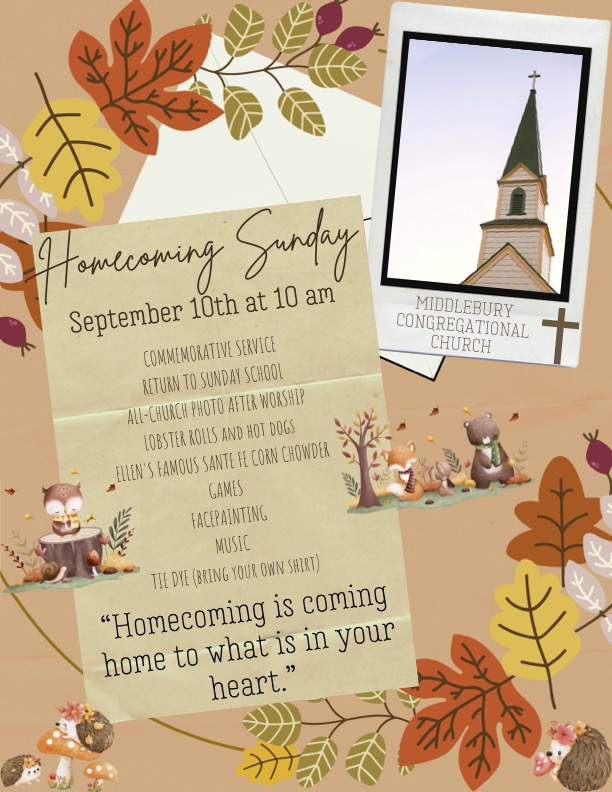 Ellen shares a reminder that this weekend is our Homecoming celebration!
Homecoming is the start of Faith Formation for the year, a welcome back to our members who have been away this summer, and a time to celebrate all the things that we share together. 
Please look at the above flyer and make plans to join us this Sunday, September 10th. After a special service, we will take a commemorative photo on the front steps of the church, organize activities for the kids (don't forget to bring some thing you would like to tie-dye), listen to our resident DJ spin some tunes and enjoy some special food!
Homecoming is always "coming home to the special places in your heart". We look forward to welcoming you home. 💜