Dear friends in Christ,
I hope you all had good Christmases and are hopefully getting some down time after the busyness that holidays often bring. As a reminder, we do have church this Sunday, New Year's Day. While things are a bit quieter as we look towards January, we still have things happening here at MCC:
Annual Meeting 1/29
The annual meeting of the Middlebury Congregational Church to receive reports, approve the budget, and elect officers and board members will take place on January 29th after worship.
Mission Projects
Sock-it-to-Homelessness: We are collecting new and gently used socks, including mismatched socks, for Greater Waterbury Interfaith Ministries. Socks are the most needed item of clothing for people experiencing homelessness. Donations can be left in the white bin near the Multiplication Table at the front of the sanctuary.
Mitten Line: We are collecting new and gently used hats, gloves, and scarves for GWIM. Donations can be left on the clothesline in the Social Hall.
Reverse Advent Calendar
Thank you for to all who have been participating in the Reverse Advent Calendar. Donations can now be brought to the church.
Troop 5 & 6 Can and Bottle Drive: 1/7
Our scout troops are having a can and bottle drive on Saturday 1/7 from 9am-1pm. The flyer is attached.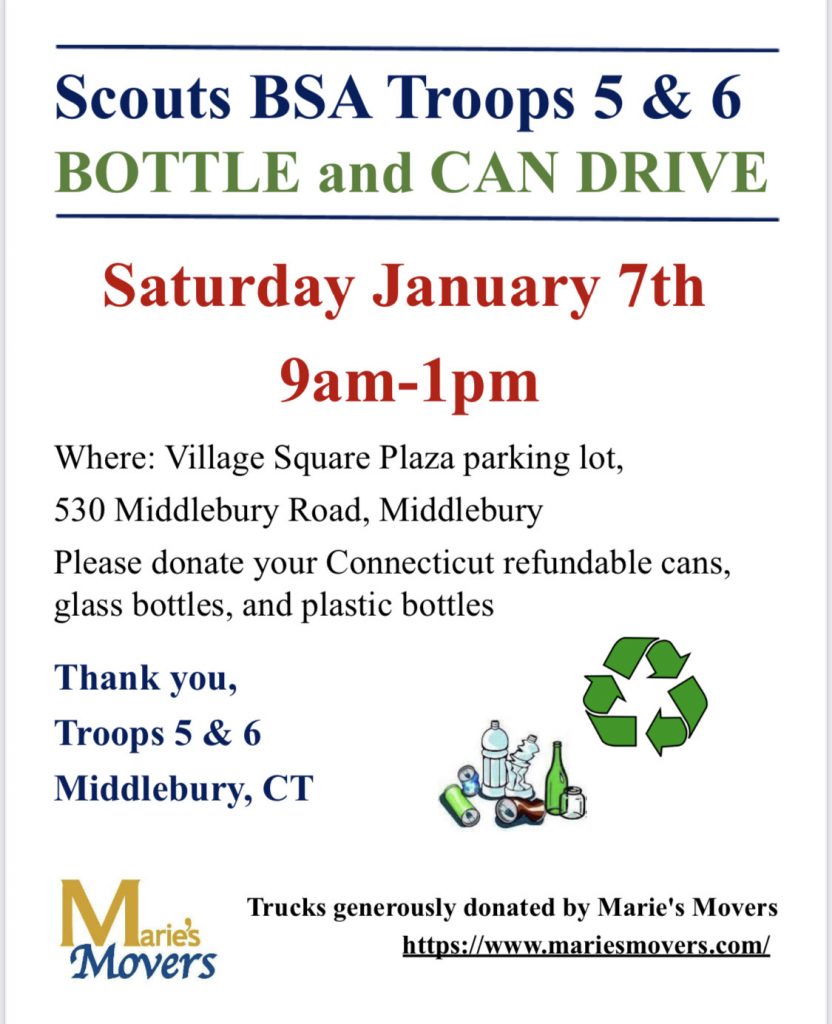 Open & Affirming Winter Book Discussion
As part of our Open and Affirming process, we're going to be reading : Unclobber: Rethinking Our Misuse of the Bible on Homosexuality by Colby Martin. Martin is a straight, evangelical pastor who changed his mind about LGBTQ people and the church. The book is part memoir of his journey of changing his mind and the impacts it had on his career and family, and the other part of the book is breaking down the common scripture passages people use to claim homosexuality is a sin or to exclude LGBTQ people from the church.
Dates for discussion are scheduled in the conference room for:
Wednesday, 1/11/23 @7pm: Chapters 1-4
Wednesday, 1/18/23 @7pm: Chapters 5-6
Wednesday, 2/1/23 @7pm: Chapters 7-8
Wednesday, 2/15/23@7pm: Chapters 9-10
General Comments
I want to thank all of our staff and volunteers for all their time and effort which enabled us to offer our Christmas services. I appreciate your willingness to offer your time during Christmas so we can have a special Christmas together. It was particularly moving for me for us to be able to have our first Christmas services with the full choir and complement of carols since Christmas 2019.  I've attached a few pictures.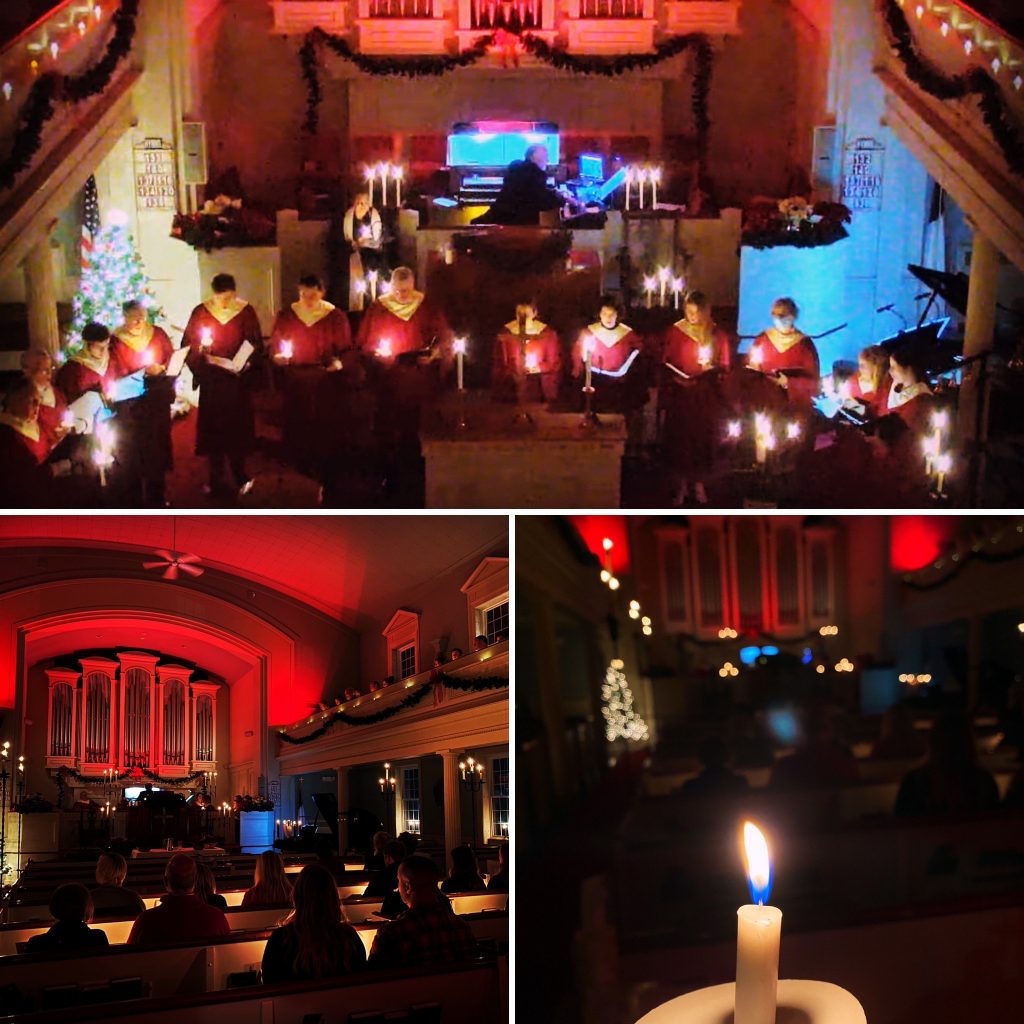 As some of you know, the 12 days of Christmas are actually the days following Christmas rather than the 12 days preceding Christmas. So, on this fourth day of Christmas, here is an excerpt from a Christmas sermon by 4th century archbishop of Constantinople, Gregory of Nazianzus:
"This is the solemnity we are celebrating today: the arrival of God among us, so that we might go to God or more precisely, return to God. So that stripping off our old humanity we might put on the new; for as in Adam we were dead, so in Christ we become alive: we were born with him, and we rise again with him.
A miracle, not of creation, but of re-creation. For this the feast of my being made whole, my returning to the condition God designed for me, to the original Adam. So let us revere the nativity which releases us from the chains of evil. Let us reverence this crib because from it we, who were deprived of self-understanding, are fed by the divine understanding, the Word of God himself."
Peace,
Pastor Katrina