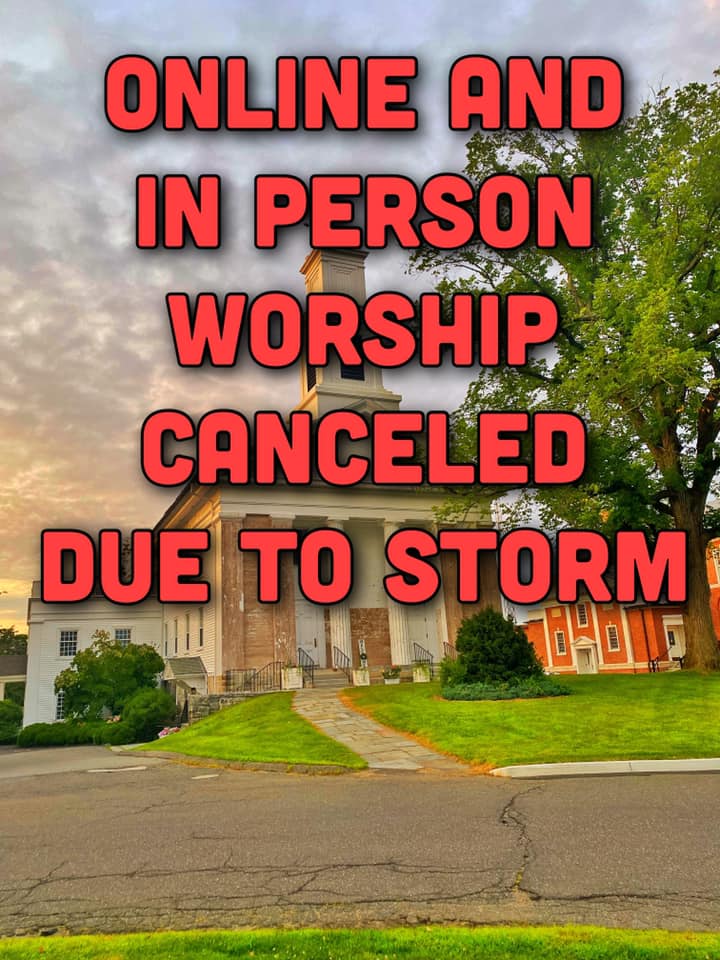 Dear friends in Christ,
With the expectation that Hurricane Henri will make landfall in New England by Sunday morning service and possibly bring damaging winds, rain and possible power outages, church leadership has decided to cancel Sunday services so that everyone can remain safe and at home.
Should we not lose power, you are always welcome to revisit past sermons and musical offerings on our you-tube channel which can be accessed at https://www.youtube.com/c/middleburycongregationalchurch.
When this is over please let us know how you are doing or if you need any assistance.
Please stay safe everyone.
Michele Finn, Chair of Diaconate
Ellen Aronheim, Chair of Church Council
Sal Sena, Chair of Trustees