Dear friends in Christ,
I hope you're all doing well this week. I'm certainly appreciating that the humidity is lower today than in the past few days. I have a few things to highlight for this week:
John S. is Turning 100!
Please join us this Friday as we celebrate the upcoming 100th birthday of our dear friend and long-time MCC member John! Let's all take time to shower John with love and friendship by sending him special cards of greeting and well wishes. Feel free to share your warm memories of times spent with John over the years in church, with boy scouts, during cactus club events, and much more. John's contact information is available in the church directory. Questions: contact Michele F.
Renovation Updates
The tile in the kitchen is almost finished being installed. I've attached a picture of the latest progress. Additionally, Bob and Bill have started work on the front of the meetinghouse! I've attached a picture of the guys at work. Restoring and repainting the front of the church involves a lot of labor to be done right, so we're extremely blessed to have two members who are willing to put the time, and really love, in to do things right so the meetinghouse will look great for years to come.
Confirmation Class
All youth in high school are eligible for confirmation class. If your high school aged child is interested, please let me know. I'm figuring out numbers and whether things work out better to run a class this program year or next.
General Comments
This past weekend I was able to go on retreat with some of the other young adults in the Southern New England Conference at Killam's Point in Branford. I've attached a picture. It was peaceful and really lovely to have a change of scenery and to spend some time by the Sound.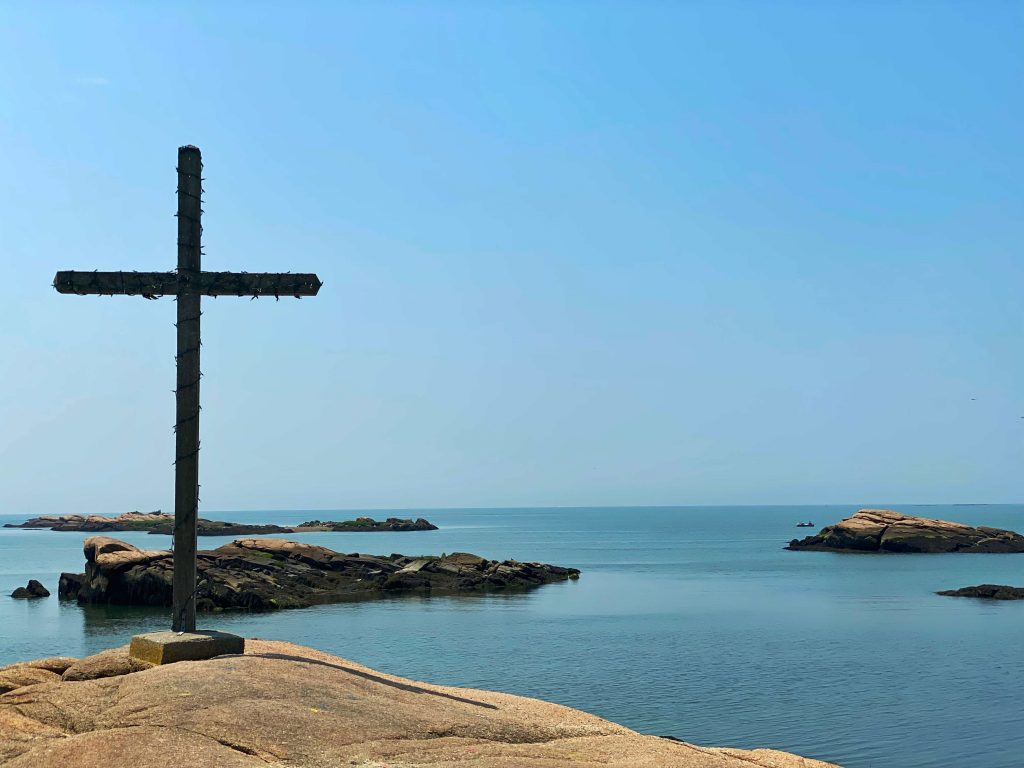 One of my favorites verses from the Psalms is from Psalm 46: "Be still and know that I am God." It's a good reminder that sometimes we need time to sit still and just be.
Peace,
Pastor Katrina