A faith community like Middlebury Congregational Church is about more than faith–it's about community. Getting together with your friends and neighbors, Doing God's Work, is one of the best parts of being part of a church.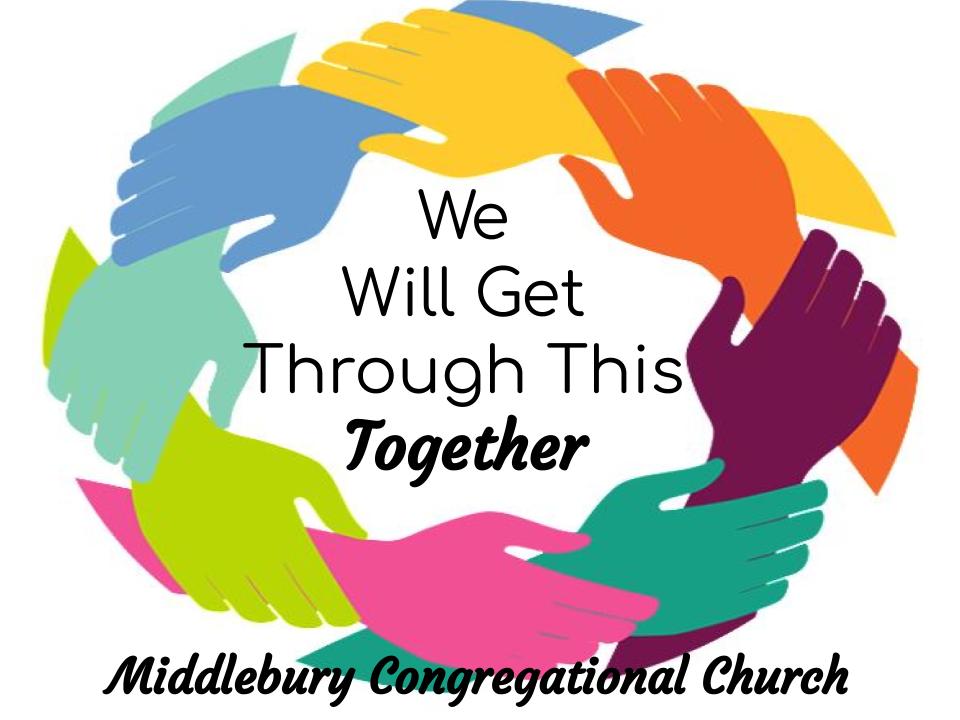 We're still together even when when we can't be together. When the pandemic shut down in-person worship and caused everyone to stay home and stay safe, church members and friends got together to make and sell "We Will Get Through This Together" signs. Together we raised more than $1,000 for the Middlebury Food Bank and Greater Waterbury Interfaith Ministries' food missions.
Now we're back in person for worship and fellowship. Our recent evening at Oxford Axe Throwing and dinner at nearby Sitting Duck Tavern was a smashing success filled with laughter and celebration!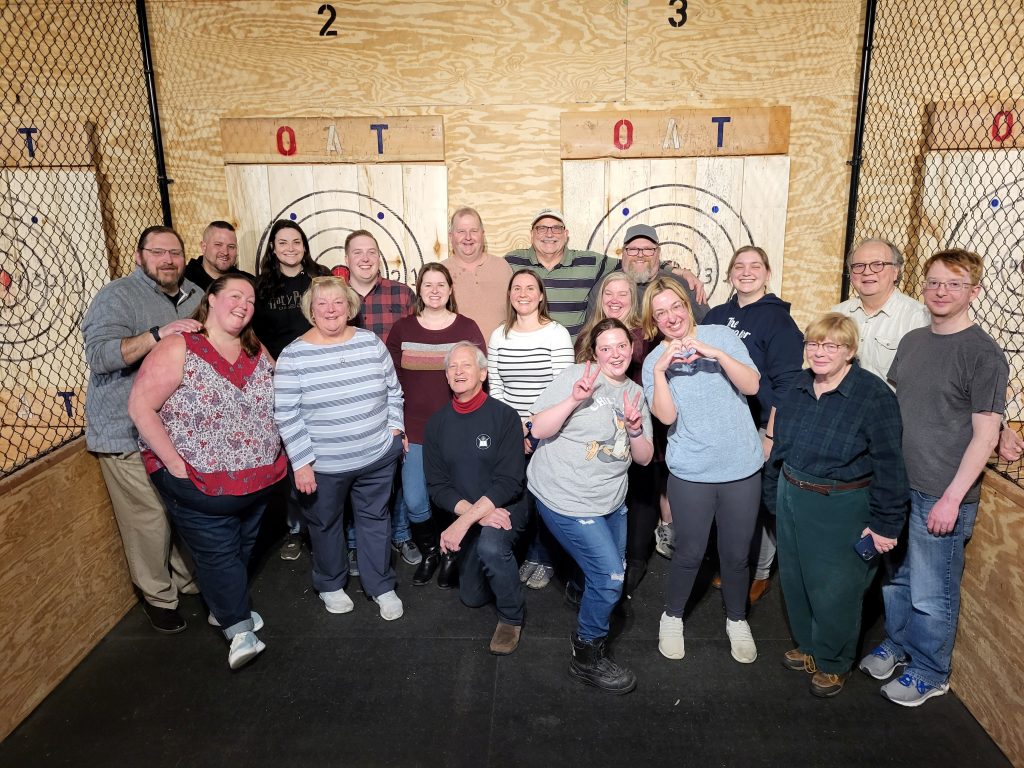 If you're in the mood for dinner and a show–whether on stage, in the kitchen or in the audience– stay tuned! The world premiere of member Christopher S. Avcollie's original comedy, "As You Were," was postponed because of the pandemic but will return in the spring of 2023.
Cast, crew, costumes, cooks and clientele come from our friends and neighbors in the Middlebury community. Nothing pulls people together like the age-old call of "Let's put on a show!"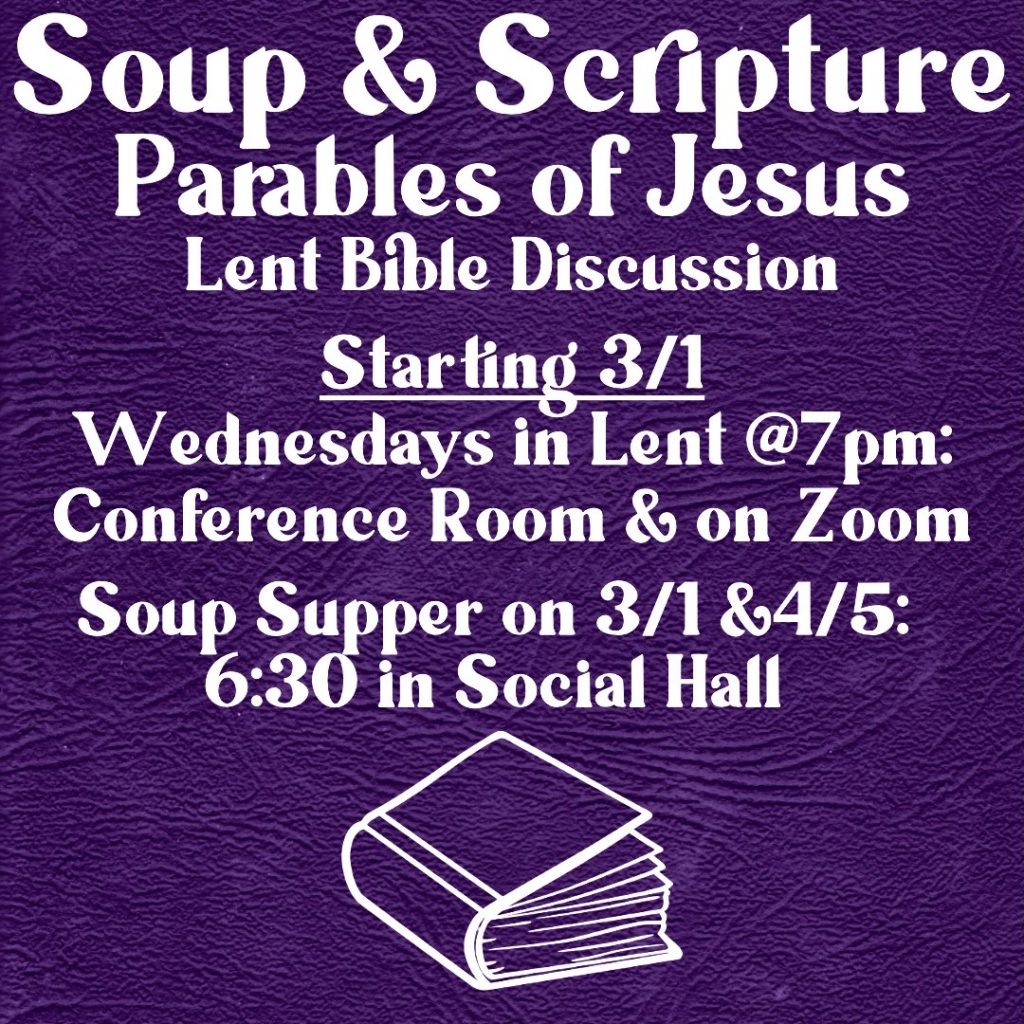 Food is the focus for many of our get-togethers throughout the year, although the pandemic put a lid on that too. In a normal year, we have soup Sundays in the winter, We serve generous helpings of Soup and Scripture Bible Study during Lent, Jumpin' Jambalaya for Mardi Gras, Strawberry Festival in June, family cookouts at Homecoming in September, and cookie sales for Christmas. And about once a year, we have a special guest join us for breakfast in a very busy season.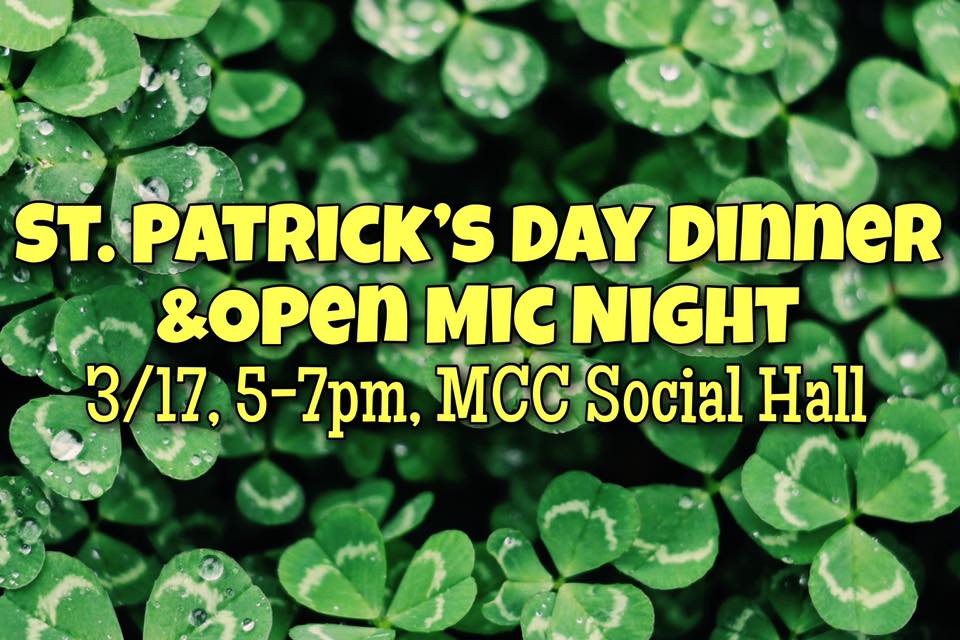 The MCC Book Group gets together regularly throughout the year to discuss books of interest. Recently, they invited Waterbury author Charles Monagan to meet with them on the Middlebury Green. He read from and discussed his new Waterbury-based mystery novel, "The Easter Confession."

Little-known fact: The Middlebury Green is different from other old New England commons. The small park is the site of MCC's first meetinghouse, and we still use it for public events, picnics, and occasional outdoor worship. Our 2020 Christmas Eve service took place on the Green. It's also home to the town's annual Christmas tree and Menorah lighting ceremonies. (We serve the hot cocoa!)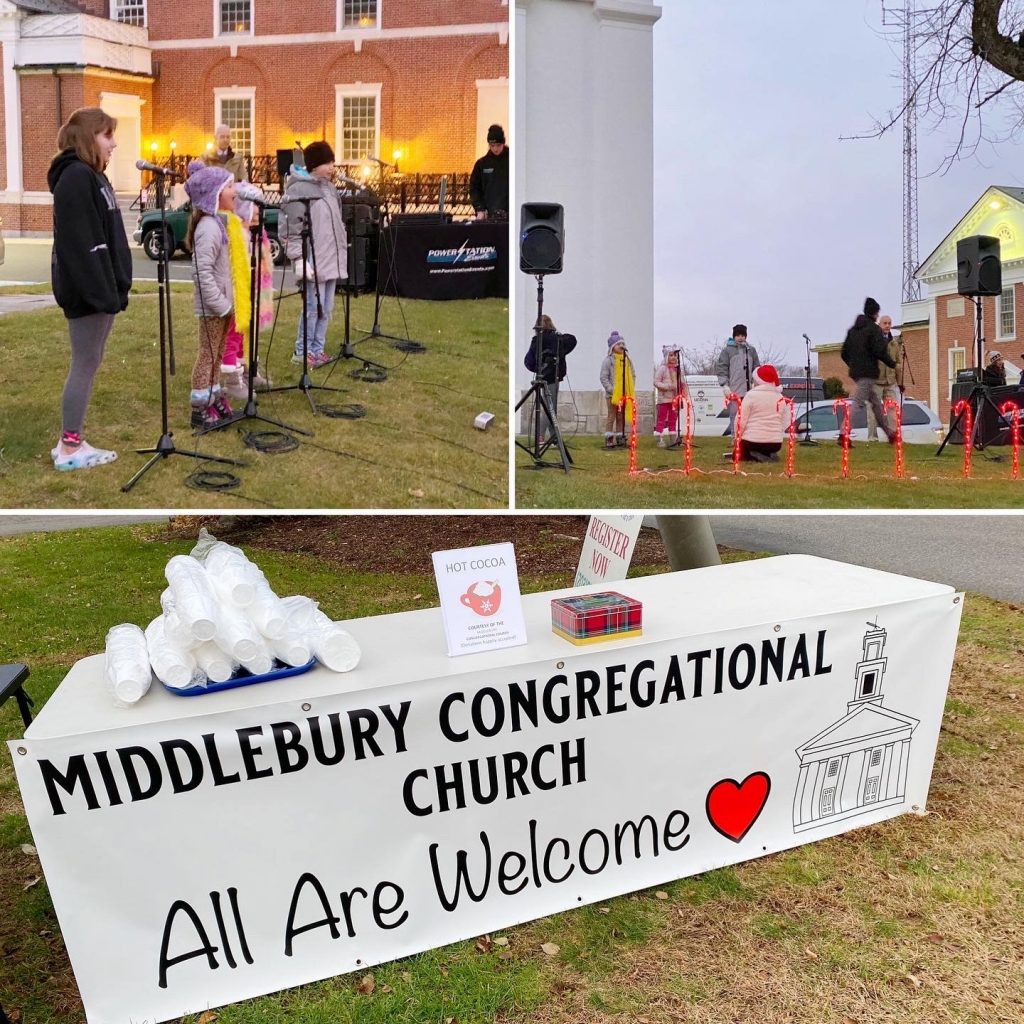 Come join us for some Christian fellowship. We look forward to meeting you!