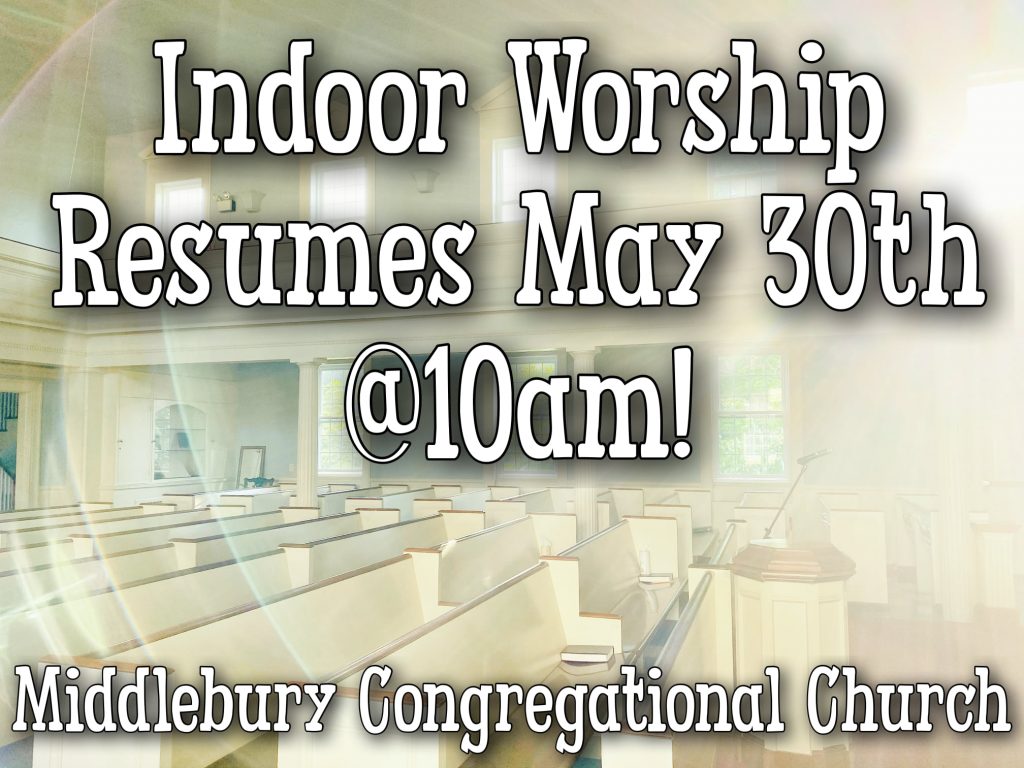 Hello everyone,
Yay!  We're coming back to indoor worship.  What a milestone.  It's been a very long road but we are at the intersection and headed to our destination of normalcy..
The weather is not supposed to be great on Sunday, but the sun will be shining for us in the sanctuary.  We still have to register to attend so don't forget.  Please, if you are going to register online do so before Saturday around 5:00 so that I can print the list. 
Right now we have 33 people pre-registered and we are only allowed 70 with social distancing.  We will still be live-streaming the service if you can't be with us in person.  All I can say is . . . Phew!
I hope to see you all there on Sunday.
Take care and stay safe,
Jeanine